Artificial Intelligence (AI) is rapidly reshaping industries across the spectrum, and the real estate sector is no exception. With its ability to process vast amounts of data, identify patterns, and make predictions, AI is revolutionizing the way real estate professionals operate, from property valuation to customer service. In this article, we delve into how AI is being used in real estate and the transformative effects it's bringing to the industry.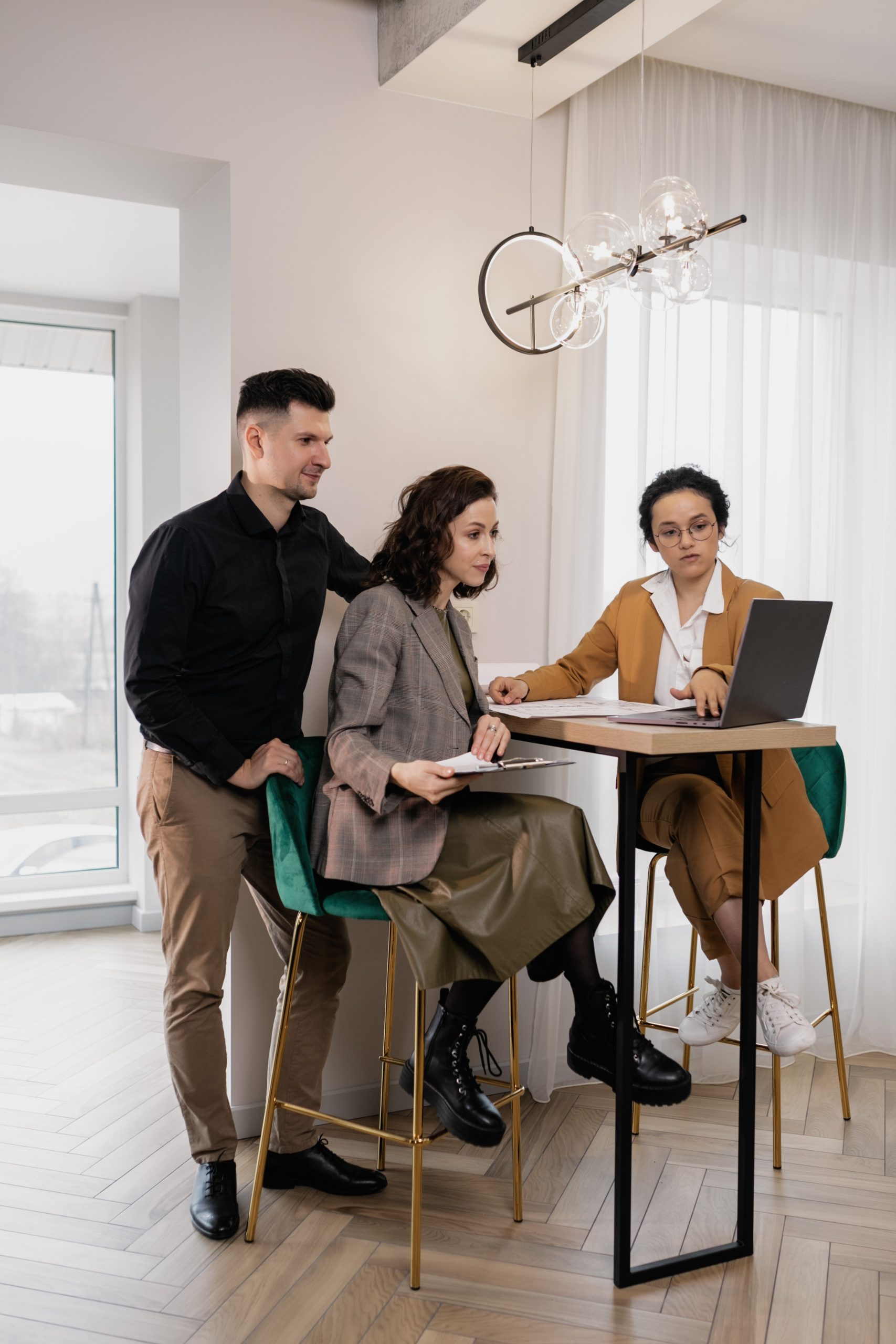 1. Property Valuation and Pricing
AI algorithms are being employed to analyze a multitude of factors that affect property values, such as location, size, amenities, recent sales data, and market trends. This enables more accurate and data-driven property valuations, benefiting both buyers and sellers. AI-powered tools can provide real estate professionals with comprehensive insights into fair market values, helping them make informed decisions.
2. Predictive Analytics
Real estate investors and agents are harnessing the power of predictive analytics to forecast market trends and identify emerging opportunities. AI algorithms analyze historical data, economic indicators, and social factors to predict shifts in demand, supply, and property values. This information enables investors to make strategic decisions and adapt their portfolios accordingly.
3. Virtual Property Tours
AI-powered virtual reality (VR) and augmented reality (AR) technologies are enhancing the property viewing experience. Potential buyers can take immersive virtual tours of properties, allowing them to explore spaces and visualize potential modifications. This technology is particularly useful for remote buyers and investors, minimizing the need for physical visits.
4. Customer Service and Engagement
AI-driven chatbots and virtual assistants are becoming commonplace in the real estate industry. These tools provide instant responses to customer inquiries, schedule property showings, and even offer personalized property recommendations based on individual preferences. They streamline communication and enhance customer satisfaction by providing quick and efficient interactions.
5. Risk Assessment and Fraud Prevention
AI algorithms are adept at identifying patterns that may indicate fraudulent activities or high-risk transactions. These algorithms can analyze financial data, credit scores, and transaction history to detect inconsistencies and potential red flags, contributing to a safer and more secure real estate environment.
6. Market Analysis
AI-powered market analysis tools gather and process vast amounts of data from various sources, including property listings, demographics, and economic indicators. This data is then transformed into actionable insights that help real estate professionals make informed decisions about buying, selling, or investing in properties.
7. Property Management and Maintenance
AI-driven smart home technology is transforming property management. Sensors and connected devices can monitor property conditions, energy usage, and security, alerting property managers and homeowners to potential issues. This proactive approach to maintenance can save time, reduce costs, and enhance the overall property experience.
8. Lead Generation and Marketing
AI-powered algorithms can analyze online user behavior to identify potential buyers and sellers. By understanding user preferences and search patterns, AI can target specific demographics with personalized marketing campaigns, maximizing the effectiveness of advertising efforts.
9. Rent Prediction
For both landlords and tenants, AI can predict rental rates based on market trends, location, and property attributes. This information empowers landlords to set competitive rent prices and helps tenants make informed decisions about their housing choices.
10. Data-Driven Investment Decisions
Investors are leveraging AI to make data-driven investment decisions. Algorithms can assess a wide range of variables to identify investment opportunities that align with an investor's risk tolerance, financial goals, and market trends.
In conclusion, AI is making significant strides in revolutionizing the real estate industry. From enhancing property valuation accuracy to enabling virtual property tours and predicting market trends, AI technologies are empowering real estate professionals to provide more efficient and personalized services. As AI continues to evolve, its integration into the real estate sector is likely to bring further innovation and transformative effects that benefit all stakeholders involved.